Roses are red
Violets are blue
A flower for a friend
Shaheena Flowers got you
For when you need a quick thank you, get your friends
and loved ones some wonderful flowers.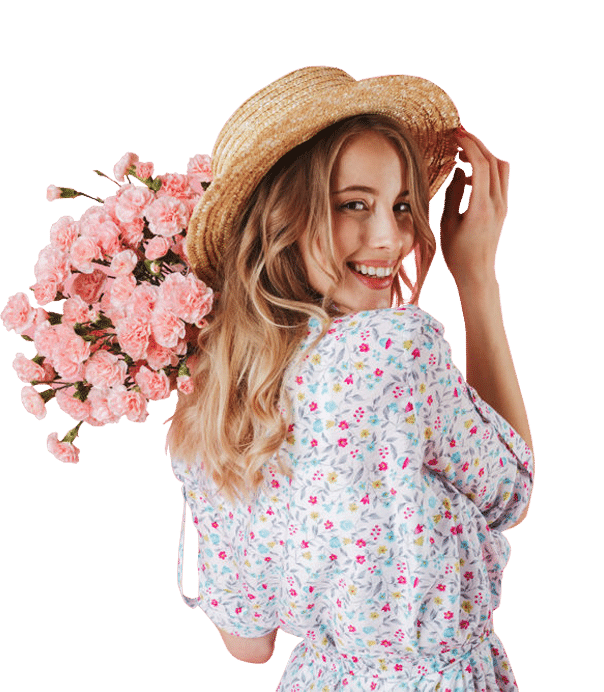 Tulips are for
deep love and
affection.
Show your admiration and express it
throu h a set of lovel flowers.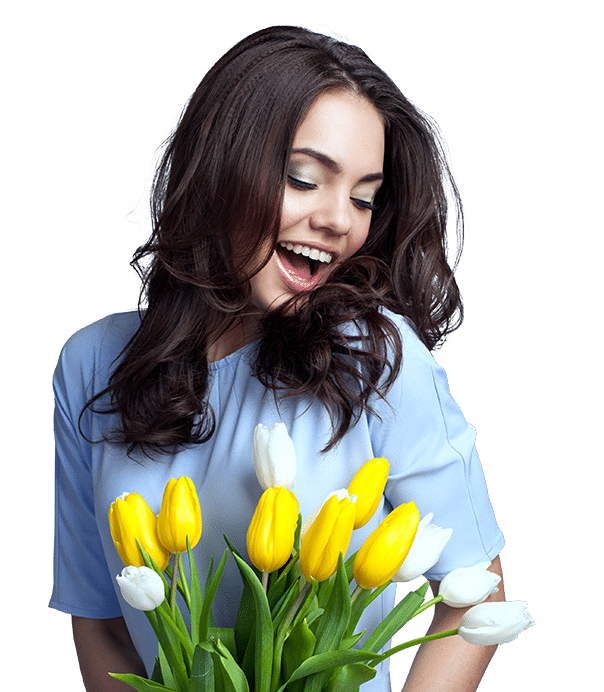 Flowers for every
momentous occasion. 
Every floral gift will always be a thoughtful one.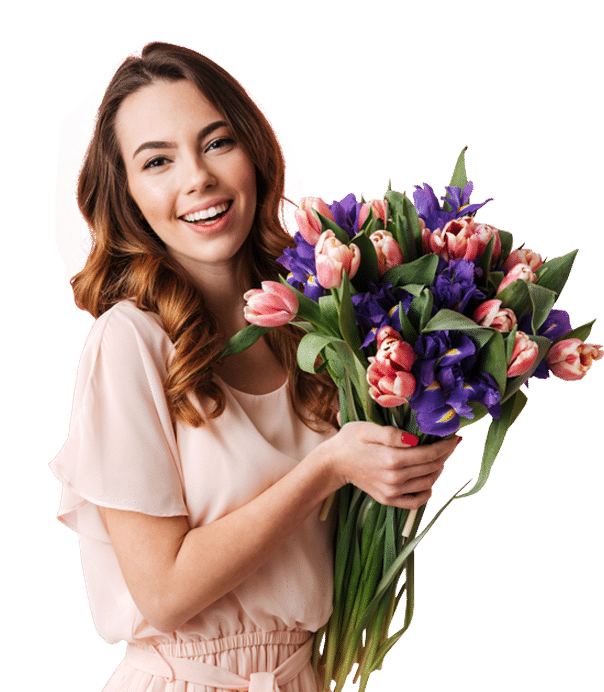 Stunning Flower Arrangements for Every Occasion With The Best Flower Shop in Dubai
Make every moment memorable and surprise your loved ones today with a beautiful floral ensemble from Shaheena Flowers! Choose from a variety of lovely flowers and let them feel special. No matter the occasion, we have every type of flower to make your celebration perfect. As the best flower shop in Dubai, we'll provide you with only the best, fresh hand-picked flowers from our line of products. Whether you need roses, lilies, tulips, or any other flower of your choosing, we've got it for you! 
Want to customize a flower arrangement for that special someone? With our services, you can! You can also select from our other products like chocolates, cakes, and teddy bears to partner it up with our flowers. 
Shop Online for the Best Flower Delivery in Dubai
If you're looking for an online flower shop in Dubai, we have got you covered! You can choose and order at your own convenience and we'll have it delivered right to your doorsteps. We have a quick and reliable flower delivery in Dubai that can still guarantee the best flowers that will arrive at your location. Not in Dubai? No problem! Our delivery service covers other areas across the UAE. Shaheena Flowers strive to get you your flowers so you can have them placed at your home or give them to your loved ones for a more wonderful occasion.
Make Every Moment Special with Shaheena Flowers
Find the best and right kind of flowers for your loved oneswaq with Shaheena Flowers! We are one of the leading flower shops in Dubai that offer beautiful flower arrangements, creative cakes, creamy chocolates, teddy bears, and special packages for our customers. From small pieces to grand flower production, our handiwork when it comes to organizing flowers is always up to our standards. Want to know the quality of our work and how we do things? You can also visit our physical store in Sharjah. Or, if you want, you can always order at our online flower shop in Dubai and then we'll work on our flower delivery in Dubai to have it delivered to you right away.
For the best, fresh flowers and special, lovely packages in the UAE, get it today from Shaheena Flowers!
Our Beautiful Flowers

Create a bouquet of beautiful flowers or customize them to your loved ones liking!
Shaheena Flowers – The Best Flower Shop in Sharjah
If you are looking for a flower delivery service in Sharjah, look no further than Shaheena Flowers. We offer same day flower delivery in Sharjah, UAE and across the United Arab Emirates. Whether you need flowers delivered today or tomorrow, we can help! Our team is made up of expert florists who have years of experience in creating beautiful arrangements that will make your loved ones smile. We also deliver gifts like chocolates, gifts and cakes so you can send the perfect gift with your flowers!
An Online Flower Shop in Sharjah that you can truly rely on
You don't have to worry about anything when it comes to our flower deliveries because we guarantee freshness and quality every time. We only use the freshest flowers, so you know your recipient will be delighted by their arrangement.
A Flowers Shop in Sharjah Dedicated to Delivering Perfection
We have a wide range of flower arrangements and bouquets that are perfect for any occasion. Whether you're looking for birthday flowers, anniversary flowers, or want something extra special, we can help you find the right arrangement. Our team is dedicated to making sure every order is delivered on time and with care so your recipient feels special even if they're far away from home. From creating an amazing floral arrangement at an affordable price to getting it delivered on time, and ensuring that your gift arrives safely without damage or delay – all this is taken care of by us so you don't need to lift a finger! All you need to do is pick out something beautiful online on our website and wait for it arrive at its destination safe & sound – and then bask in the adoration of whoever receives your gift! Whether it's Mother's Day, Valentine's Day, or just because, there is no better way to show someone how much they mean to you than by sending them beautiful flowers. And when those special occasions come around again next year, don't forget about us – we'll be here waiting for your orders!
Flowers Delivery in Dubai , Abu Dhabi , Sharjah , Ajman , Al Ain & Ras Al Khaimah
Looking to Order Flowers in Dubai, Sharjah, Abu Dhabi or Ajman , We can help you in Flowers Delivery in Dubai, Abu Dhabi, Sharjah or Ajman . We are an Online Florist and deliver Flowers anywhere in Dubai, Abu Dhabi , Sharjah, Ajman, Al Ain. Our Flower Shop is located in Dubai .
Shaheena Flowers has blossomed over the years into the finest floral kiosk. Our passion for flowers with the spirit of entrepreneurship, the promoters gave seed to Shaheenaflowers.com sprinkling the venture with dedication and enterprise.
Ever since inception, professional service was the overriding priority , as Shaheena Flowers went about delivering not just flowers but smiles too. Every order, be it a bunch of flowers or a floral assignment was promptly executed, and from a trickle initially, orders began to pour in. Today, more than orders from new customers who've heard about Shaheena Flowers exceptional service, repeat orders from delighted customers drive our growing popularity and sales.
Our Process
How We Work
Carefully crafted. Prepared perfectly. Lavished with love.
Our Beloved Clients!
Testimonials
Here's what they're saying about us!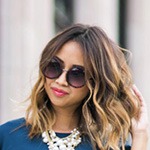 I love how they beautifully prepared the bouquet of roses given to me by my husband. They're so fresh and the chocolates are amazing! It's so lovely and I can't wait to see what else they have in store. Thank you so much.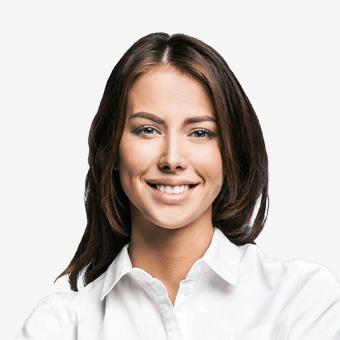 Lovely, lovely, lovely! That's all I can say.
I think I may need more of those chocolates and wow, those flowers smell so good and they're so nice for my home
See our collection.
See more of our stunning collection of flowers.

For all your floral fix and colorful creations, shop at Shaheena Flowers today. Discover a more beautiful world with us. Shop now.